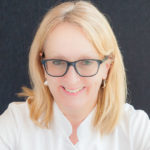 My speciality is eyelash and brow cosmetics but I offer nearly all treatments you would expect to find in a beauty salon. I add new treatments to my list at least once a year and keep updated with new procedures and trends.
Any new treatments, blogs or beauty news can be found on my Treatments By Jane Facebook page and they are linked with my Lashologist and Perfect Pamper Party page too.   Do give me a follow as I run the occasional promotion and competition.
I love organic skincare products and stock Neal's Yard Remedies range as well as stock this for retail sale.  I'm also the local distributor for NYK1 Lash Force serum.
I also promote aesthetic cosmetics with Sarah Buckley, a qualified practitioner who provides BTXa and Dermal filler Treatments andCollagen boosting treatments.  Sarah provides a FREE consultation and home visits.  If you would like to speak with Sarah regarding your requirements contct us.
| | | | | | | |
| --- | --- | --- | --- | --- | --- | --- |
| | | | | | | |
| MASSAGE AND HOLISTIC THERAPIES | | | | MANICURE AND PEDICURE | | |
| | | | | | | |
| Full body Swedish massage | 60 min | £40 | | File and polish (O.P.I.) | 20 min | £15 |
| Neck, back and shoulder massage | 30 min | £25 | | Standard manicure or pedicure | 40 min | £25 |
| Feet and leg massage | 30 min | £25 | | Gel polish application | 40 min | £25 |
| Indian head massage | 30 min | £30 | | Gel polish soak off and reapplication | 60 min | £30 |
| Indian foot massage | 40 min | £35 | | Gel soak off and nail conditioning | 20 min | £15 |
| Natural lift facial massage | 45 min | £35 | | Neal's Yard Remedies organic manicure | 60 min | £35 |
| Full body exfoliation | 45 min | £35 | | Neal's Yard Remedies organic pedicure | 60 min | £35 |
| Hopi ear candle | 30 min | £25 | | Callus peel (hard skin removal) | 30 min | £25 |
| | | | | | | |
| FACIALS | | | | MAKE-UP | | |
| | | | | | | |
| Standard Neal's Yard Remedies facial | 30 min | £25 | | Day or evening with pre facial cleanse | 45 min | £35 |
| Luxury Neal's Yard Remedies facial | 60 min | £40 | | Bridal available POA | | |
| | | | | | | |
| WAXING | | | | FOR THE GUYS | | |
| | | | | | | |
| Eyebrow shape and tidy | 20 min | £9 | | Nail care – manicure or pedicure | 45 min | £30 |
| Lip or chin | 15 min | £7 | | Blitz facial detoxifying facial | 45 min | £30 |
| Underarms | 30 min | £10 | | Toning muscle ease body massage | 60 min | £40 |
| | | | | (Lash and brow treatments available) | | |
| | | | | | | |