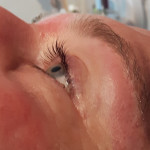 Looking back to the days of the traditional barbers shops identified by the swirling red and white poles offering a one-style cuts, with a Brilliantine finish and the only upselling was a pot of Brylcreem and that 'something for the weekend, sir?', has departed to bring in cutting edge haircuts for head and face and any extras usually referring to a rejuvenating facial, and eyebrow shape or professionally buffed-up finished manicure.
There is something nostalgic seeing the return of barbers shops, although many new up and coming feel of having the traditional barbers pole isn't a necessary signal to promote the business, preferring to style their salons with a masculine feel and offering haircuts, wet shaves and a variety of upmarket male grooming products, and as importantly the customer service is tailored for the gentlemen rather than identifying the customer as a mate.
Barbers' shops are making a big come-back and in my home city of Norwich the new trend for male grooming is increasing at a pace. It's becoming attractive for men to be able to choose to have their space for preening rather than mix with the girls and  looking good is an important part of dressing to impress, as donning an expensive suit or wearing beautifully co-ordinated outfit won't do it if your face, hair and hands tell another tale.
I have been offering treatments for men for a while, providing organic cleansing facials, nail and hand care maintenance and brow shaping, and recently added in eyelash lifts and tints for men too.  Eyelash lifts are becoming a popular eyelash treatment with both genders, as the lash lift and tint treatment is a way of enhancing without adding any synthetic aid, lasts for about two months and doesn't cost the earth.
More information about treatments for men can be found on our eyelash care for men page.
Image lash lift, tint and brow shape for men.