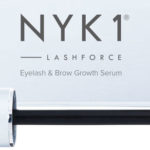 With long eyelashes being on our cosmetic wish list the brand marketers are all geared up to tell us that their products will give us the best result ever. As a lashologist and eyelash stylist I need to know what's on sale out there and what gives the best results. There are a large amount of lash serum products available to the consumer, some are affordable therefore questionable as to their merits for such reasonable prices and then there's the expensive which would then perhaps give the user a feeling of confidence. Taking a look at the many reviews made by users it is really difficult to determine if may of the reviews are in fact genuine.
Taking my research a little further, I found that some of the expensive eyelash growth serums did have consistent positive reviews. Having a look into the main reason for success appeared to be based upon a key ingredient that of prostaglandin analogues. The use to prostaglandin analogues and eyelash serums took me to a 2013 published report by The Swedish Medical Products Agency regarding eyelash growth serums analysis. The analysis was done to discover the percentage of prostaglandin analogues found in each eyelash serum growth product on the market. For those of you who are unfamiliar with this chemical it is a synthetic molecule used alone or combined to reduce intraocular pressure in people who have glaucoma or high intraocular pressure. It can also be found in beta blockers for heart conditions. The use of prostaglandin analogues in eyelash growth serum by cosmetic manufacturers is due to cases of increased eyelash growth (mainly length) in people using glaucoma medication.
In 2012 The Swedish Medical Products Agency's started to analyse 26 products in total and found prostaglandin analogues in as many of nine. In three of the nine the prostaglandin analogues were not listed in the ingredients on the packaging. The Swedish Medical Products Agency advises consumers not to use products containing this ingredient as this might lead to serious side effects.
The possible side effects of use of products with prostaglandin analogues could be skin darkening were the product is applied, a change in the natural eye colour from light to dark, allergic reactions and irritation of the affected skin, irregular eyelash growth. Macular edmea a retinal complication that can affect the vision and possible change in intraocular pressure is a less common possibility but should not be dismissed as a side effect for long term lash serum users.
If you find this information of interest and are currently using an eyelash serum that delivers results I would be interested to know the brand and name of the product.

We are a Lashforce stockist.
The Swedish Medical Products Agency report published 2013.
Nine out of 26 products contained prostaglandin analogues and the Agency views this very seriously. Prostaglandin analogues are pharmaceutical substances that are found in approved medicinal products. The Swedish Medical Products Agency considers that this type of substance should not occur in cosmetic products.
– The results are both striking and disappointing, in particular when the prostaglandin analogues are not even included in the declaration of contents, says Ingela Ottoson, Assessor at the Medical Products Agency.
The following products were shown to contain prostaglandin analogues after laboratory analysis:
Xlash Eyelash Enhancer
Neulash
Neulash (New improved formula)
NeuveauBrow
NeuveauBrow (New improved formula)
RevitaLash
Nutraluxe MD Lash
M2 Lashes Eyelash activating serum
Peter Thomas Roth Lashes to die for Platinum
During the autumn of 2012 the Swedish Medical Products Agency decided to ban certain eyelash serums that contained prostaglandin analogues. The Agency will pursue the issue of a sales ban against those companies that today sell products containing this type of substance.
Risks of spiked eyelash serum
Prostaglandin analogues can cause side effects such as eye irritation, itching, eye pain, change of eye colour and darker pigmentation around the eye. There are signals that prostaglandins can change the fatty tissue in the eye socket, so that the eye can sink in.
The Swedish Medical Products Agency advises consumers not to use eyelash serum containing prostaglandin analogues. If you suspect that you have suffered side effects from the products, you should seek health care and submit a report on the side effects to the Agency. Both the consumer and health care staff can do this.
 Summary of analytical results 2013
| | | |
| --- | --- | --- |
| Product name | Identified prostaglandin analogue | Included in the declaration of contents |
| Neulash | Isopropyl Cloprostenate | Yes |
| Neulash (New improved formula) | Isopropyl Cloprostenate | No |
| NeuveauBrow | Isopropyl Cloprostenate | Yes |
| NeuveauBrow (New improved formula) | Isopropyl Cloprostenate | No |
| RevitaLash | Dechloro Dehydroxy Difluoro Ethylcloprostenolamide | Yes |
| Nouriche by RevitaLash | None | |
| Talika Lipocils Expert | None | |
| Priori Lash recovery serum | None | |
| Depend Ögonfransserum | None | |
| Lashfood Nanopeptide Natural Eyelash Conditioner | None | |
| Lashfood conditioning liquid Eyeliner | None | |
| Xlash Eyelash Enhancer | Bimatoprost | No |
| MaxLash | None | |
| Raisis | None | |
| Ailu Eyelash Growth Liquid | None | |
| DHC eyelash tonic | None | |
| Lash P7 | None | |
| Xtreme Lashes Amplifeye Lash and Brow Fortifier By Jo Mousselli | None | |
| Nutraluxe MD Lash | Isopropyl Cloprostenate | Yes |
| Prolash | None | |
| Isadora Dynamic Lash Growth activator | None | |
| Lashtoniic Eyelash | None | |
| iLash The white one | None | |
| M2 Lashes Eyelash activating serum | A prostaglandin analogue closely related to Bimatoprost (Methylamido Dihydro Noralfaprostal) | Yes |
| Peter Thomas Roth Lashes to die for Platinum | 17-Phenyl Trinor Prostaglandin E2 Serinol Amide | Yes |